YO ITʻs My Bio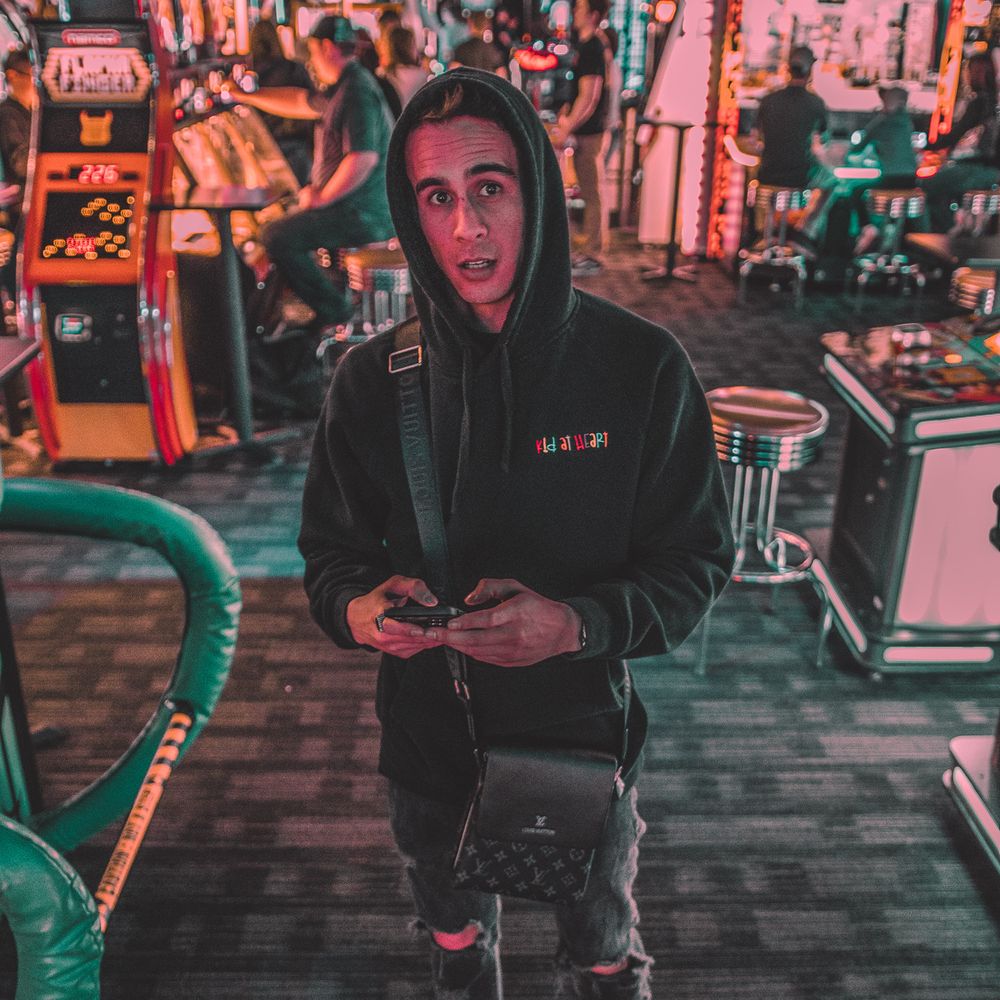 THE BIRTH
"EAZLEY"
Raised like the legends from Lords of Dogtown, Eazley grew up in the streets by the beach in the islands of Hawaii. Being a true kid at heart, he has always been an adrenaline junkie looking for excitement and the next big rush. Eazley originally was trying to pursue a career as an amateur pro surfer, but after not getting the support needed he moved to Sin City and found his passion for BASS MUSIC. His love for producing raw, unique sounds and the high energy from the crowd is what makes it all worth it for him. He truly has a passion and love for the rave scene.
Since then, Eazley has graduated from Icon Collective working with artists like: Max (Protohype), Slander, Ryan Browne, and many more as personal mentors. He recently had a track released on DSR - Dirty Snatcha Records, Watership Records, and Pogmanʻs Record Label. To top it off, Eazley also had a track featured in the promo video for Insomniac NYC Event back in 2018. Before headlining at his own K!d$ At Heart Party at Money Baby in the Virgin Hotel on the Las Vegas Strip, he opened for Hekler, Nitti Gritti, Marauda, OG Nixon, and Trollphase — as well as Calcium, Yakz, Hi Iʻm Ghost, and Cherney nationwide. Eazley always keeps the energy high and the crowd wanting more.
He is the life of the party.
He IS... the Kid At Heart!